RECYCLING CONTAINERS & TRASH BINS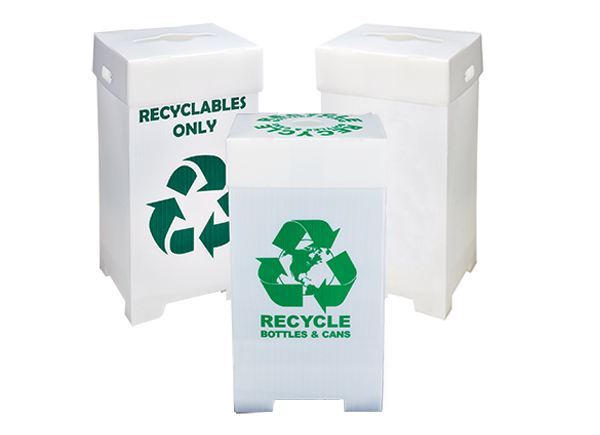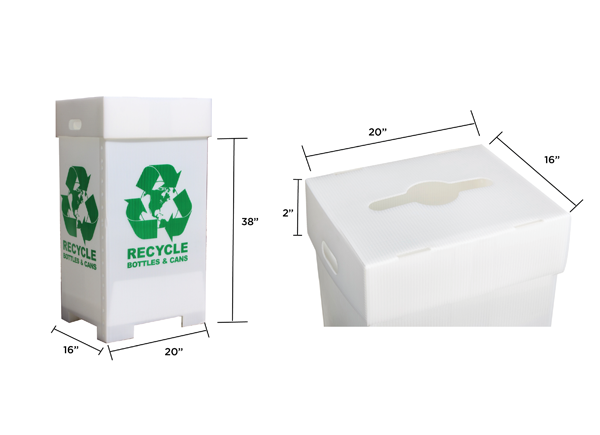 Whether for indoor or outdoor use, our large recycling containers and trash bins are the perfect bin to easily collect trash and recyclables. These durable bins are made with our high-density polyethylene (HDPE) Wave-Core™ corrugated plastic, which is lightweight, impact resistant, temperature resistant, mositure resistant, and easily recycled. These containers are recyclable once past their life cycle. Each container ships flat and is fast and easy to assemble. Containers can be cleaned and collapsed for easy storage so you can reuse them again and again.

Download Sell Sheet
Standard Size:
20" L x 16" W x 38" D
44 gallon capacity
Lid Size
Color:

Natural


Details:
Each design sold separately
Sold in packs of 3
Ships flat, unassembled
Custom orders available
Let us design your solution
From design to fabrication, Liberty Plastics provides all-inclusive services to create your finished product. Our custom solutions process ensures that our design and fabrication teams create and develop the quality corrugated plastic custom solution you desire.