Stone Manufacturer Solves Breakage and Reduces Costs With Custom Packaging Solution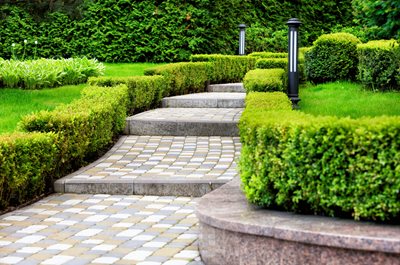 A leading manufacturer of concrete and landscaping products needed a packaging solution that would reduce the damage of their high-value stone during shipping and storage. Also, improving packing efficiency and safety for employees was essential to incorporate into the new design. The new solution was expected to enhance customer satisfaction upon delivery, sustain brand reputation, reduce breakage, and lost revenue.

Challenge
Employees would assemble top and bottom, cut wood for support posts, and attach to the inside corners of the corrugated paper box to add the extra support needed due to the weight. Storing the boxes in the cold, damp, outside air caused the them to break and damage the product while in transit.
The entire packaging process needed an overhaul.
Reduce labor costs and time spent assembling.
Sturdy design to hold product weight.
Container could sustain outdoor weather conditions, rain, snow, and cold.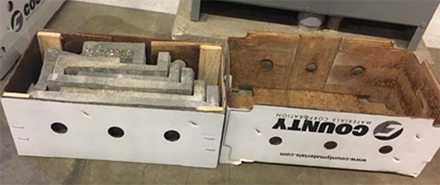 Solution
The Liberty Plastics design team worked with the client to create an efficient new box design with die-cut handles and built-in top flaps that would fold in effortlessly, and easily stack. After concepts, mock-ups and testing were approved the new packaging is in use and able to be reused again, and again.
One-piece design reduced assembly and pack times and required no additional steps or tools.
HDPE corrugated material withstands cold and wet environments, and rigidity for support.
Eliminated product damage.



Capabilities
In-house custom design capabilites
Stackable design
Die-cut & scoring
Handles
Logo printing
HDPE corrugated material
100% recyclable - No glues or staples
100% reusable packaging
Let us design your solution
From design to fabrication, Liberty Plastics provides all-inclusive services to our customers, distributors and partners to create your finished product. Our custom solutions process ensures that our design and fabrication teams create and develop the quality corrugated plastic custom solution you desire.