Glass Manufacturer Reduces Escalating Operational Costs with HDPE Plastic Solution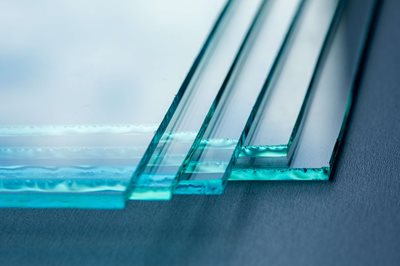 An insulating glass and assemblies manufacturer discovered a silicone compound they were using during the sealing process was causing their operational costs to escalate. The silicone needed additional time to cure, and extra racking required more floor space for staging assemblies. Despite numerous attempts to stage assemblies on fiberboard, the compound would adhere, causing additional cleanup costs, customer complaints, replacement costs,and delays. The glass manufacturer turned to Liberty Plastics, Inc. for a solution that would replace the fiberboard, not adhere to the uncured silicone, durable, shippable along with the glass assemblies, and reusable.
Challenges to Solve
Replace problematic fiberboard material with a solution silicone would not adhere to.
Withstand warehouse handling and transport.
Handling by automated machines.
Reusable for closed-loop manufacturing.
Customizable for dimensions and load weights.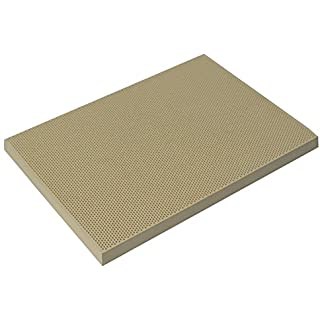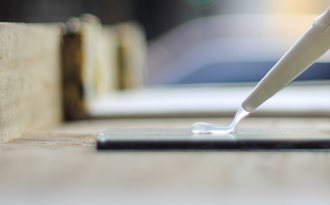 Solution
Liberty Plastics, Inc. developed a custom manufacturing solution using HDPE corrugated plastic to replace the problematic fiberboard material. The extruded single-face corrugated plastic was conditioned with a surface treatment to meet customer's adhesion requirements and then cut into custom-sized strips. Treating the pieces allowed the glass assemblies to be successfully stacked and fully cure during transport without the silicon adhering to the board. The durability of the HDPE material withstands the additional wear and tear of handling and transportation to create a returnable and reusable closed-loop solution.
Replaced fiberboard with HDPE plastic.
Resolved silicone compound adhering to glass material with applied treatment process.
Improved operational efficiencies and costs.

Capabilities
In-house custom design capabilities
Warehouse stocking program
HDPE custom extrusion
Fabrication
100% recyclable
100% reusable packaging
Let us design your solution
From design to fabrication, Liberty Plastics provides all-inclusive services to our customers, distributors and partners to create your finished product. Our custom solutions process ensures that our design and fabrication teams create and develop the quality corrugated plastic custom solution you desire.