Wave-Core™ Provides Extreme Outdoor Protection for Quarrix Building Products

Why Quarrix® Uses Wave-Core™ Corrugated Plastic

Roofing and siding keep people protected, which means the products used to build these
structures mu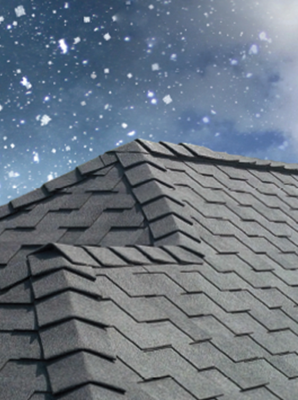 st be durable, weather resistant, and of the highest quality.

Quarrix Building Products have been used to build over 7 million homes (and counting) since 1985, and Wave-Core™ is an incredible component of the Quarrix building process. Quarrix uses Wave-Core™ corrugated plastic by Liberty Plastics, Inc.
to build their high-performing attic ventilation, roof protection, and rain screen products. Wave-Core™ is resistant to extreme temperatures (high and low), moisture from rain and snow, and impact—sustaining -40° temperatures without becoming brittle or shattering.

Additionally, Wave-Core™ can roll, flex, and bend, which gives Quarrix a significant advantage over their competition. Most competitors can only provide 4-foot sections of product rolls, while Wave-Core™ offers longer sections in 20-foot rolls.

Quarrix displays the ingenuity of Wave-Core™ in action, demonstrating its customizable nature and performance in the most extreme conditions.
Services Provided
Temperature resistant
Moisture resistan
Impact resistant
Ability to flex, roll, and bend
Ability to have customized materials and scoring of Wave-Core material
Long-term durability
Lightweight material
Download Case Study
Let us design your solution
From design to fabrication, Liberty Plastics provides all-inclusive services to our customers, distributors and partners to create your finished product. Our custom solutions process ensures that our design and fabrication teams create and develop the quality corrugated plastic custom solution you desire.