Sonic Welding Capabilities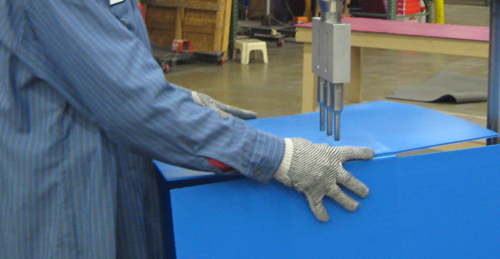 Sonic welding is a technique used in lieu of fasteners when a plastic needs to be fused together. We use sonic welding on Liberty Plastic totes, bins and containers. The number of sonic welds used, size of weld and quality of weld can provide insight and represent overall product quality. We take great pride in our fabrication teams sonic welding experience.
Weld Pattern Specifications
5 - tip = 8.5"
4 - tip = 6.5"
3 - large tip = 4.5"
3 - small tip = 3.25"
Example: 5 - tip aprox. specs
Discover Additional Capabilities
Have Questions?
Our experts are here to discuss applications, product design, custom quotes and more.