Custom Corrugated Rolls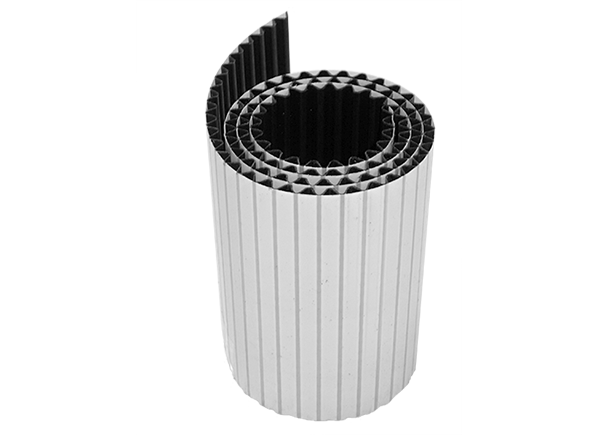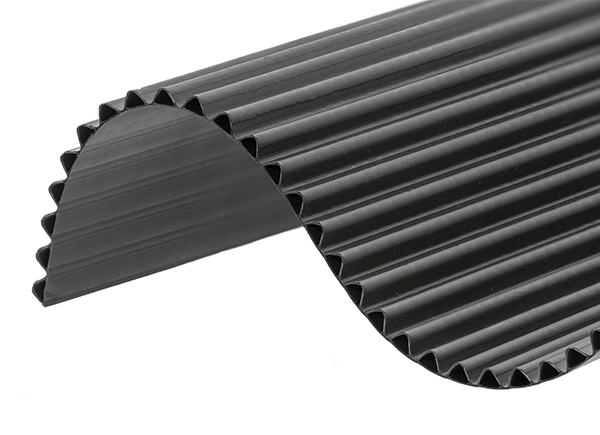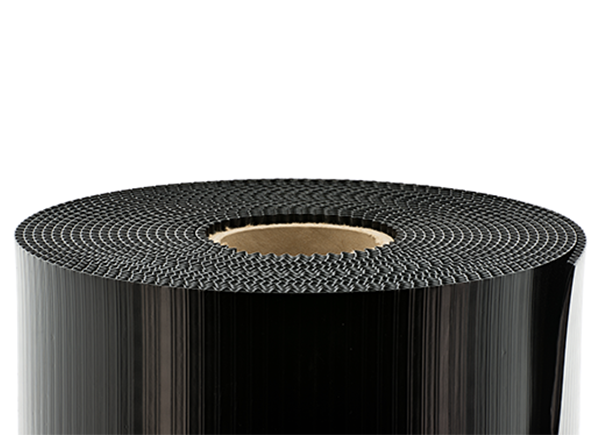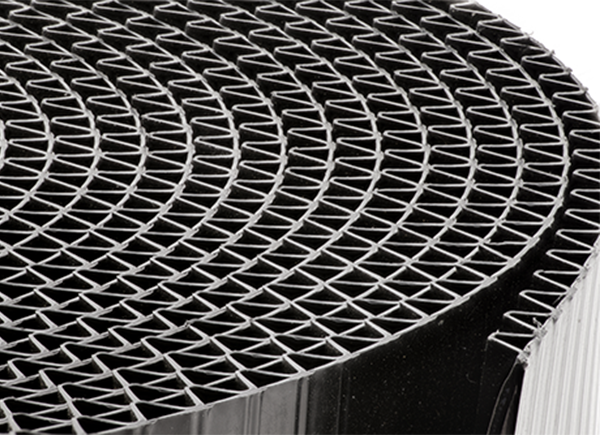 The unique flute design within our triple-wall laminate design gives the capability for our single and double-face laminate corrugated plastic to be rolled. Its flexibility makes it easy to bend and curve while also providing the strength and durability you'd expect in a high-density plastic. HDPE rolls can be extruded up to 900 feet long and up to 96 inches wide. This capability results in endless benefits and opportunities to use plastic in a multitude of industries and applications. We work with distributors, manufacturers and shippers to manufacture corrugated plastic rolls to meet their specifications.

Standard Colors
Natural
Red
Black
Blue
Custom
Features
Single or Double-Face Custom Rolls
Rolls can be custom made in single-face or double-face. Single-face laminate plastic is extruded with a single outer layer and wave-like core. Double-face laminate plastic is extruded with two outer layers and a wave-like core.

No Slit Score Needed
HDPE corrugated plastic is a superior material and alternative solution to corrugated paper and polypropylene (HDPP) board that would otherwise need to be slit scored to be rolled.

Special Resin Additives & Additions
Ultra violet stabilizers, corona treatment, anti-static, and anti-skid coating are a few of the resin additives we can add to our corrugated plastic to enhance performance. Our manufacturing partners are able to provide additions such as foil or foam.

Industry Uses
HDPE corrugated rolls can be used in a variety of applications and industries. Widely used within transport, storage and protection of goods, marine applications, reel and spool protection, cable and wire applications, containment, industrial, agriculture, boarding material, and many more.

HDPE Performance & Capabilities
Made from our high-density polyethylene (HDPE) laminate board, which is lightweight, strong, versatile, reusable, and weather and chemical resistant. Performs well under extreme cold and heat while resisting cracking. Also resists punctures and surface abrasions and holds superior surface crush properties.

Recyclable
HDPE corrugated plastic can be recycled once it has past its lifespan. Made in the USA.
Customization
Don't see what you're looking for? Customization is our specialty!
Custom Board Weight

Add strength without adding thickness.


Converting & Fabrication

We work with a wide range of industry partners that can provide additional converting and fabrication services.

Partner with Us

We collaborate and partner with manufacturers, distributors, suppliers, packaging fulfillment companies, shippers, and transporters. We engineer and fabricate corrugated plastic rolls and sheets to meet your specific needs.

Learn more
Learn the value of laminate
The superior performance of our high density polyethylene (HDPE) laminate board will drive your competitive advantage.
Rugged yet lightweight
Tear, puncture & high-impact restraint
Prolonged life cycle
Reusable
Withstands extreme weather conditions
100% Recyclable
Resists mold, mildew, rotting & corrosions
Direct to substrate printing
Moisture Resistant
Bendable
Custom Colors
Resists a wide range of chemicals, grease & dirt
Single or double face flexibility
Rollable
Triple wall laminate
Have Questions?
Our experts are here to discuss applications, product design, custom quotes and more.