Plastic that Bends to Fit Your Needs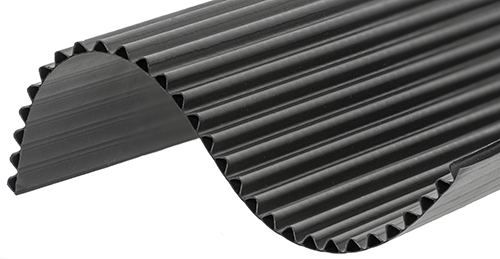 The unique wave-like flute design within our triple-wall laminate provides flexibility and allows our single and double-face laminate corrugated plastic to easily bend and roll while still providing all the strength and durability you'd expect in a high-density plastic.


Liberty Plastics Compared to Profile Board Design
Profile board:
Two outside liners separated by a small I-beam. Must be slit to provide any flexibility
Liberty Plastics
Double-Face:
Similar in design to corrugated fiberboard, with two outside liners fused to a fluted center.
Liberty Plastics
Single-Face:
One outside liner fused to a fluted center.

Discover Additional Capabilities
Have Questions?
Our experts are here to discuss applications, product design, custom quotes and more.