Strong, Durable and Environmentally Friendly Solution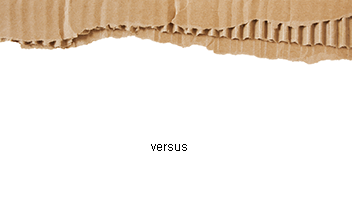 Our unique HDPE material is an excellent substitute for corrugated paper, cardboard, plywood, metal, rigid plastic, and hardboard. It provides endless possibilities for companies to reduce weight, and increase strength, as well as, to reuse and recycle.
A strong performer in any environment and application, our proprietary substrate offers benefits other materials cannot match or deliver. Our proprietary laminated corrugated plastic is fabricated using a co-extrusion process. This allows three distinct layers of material to come together. The special wave flute formed core within our triple-wall laminate design gives the capability for our single and double-face laminated corrugated plastic to be rolled while still remaining strong. This capability results in endless benefits and opportunities to use plastic in new applications, from forming tubes to wrap protection, and allows it to provide longer cut lengths than traditional profile board and other materials.

Features of Diversiplast Corrugated Plastic
Rugged yet lightweight
Tear, puncture & high-impact resistant
Prolonged life cycle
Reusable
Withstands extreme weather conditions
100% Recyclable
Resists mold, mildew, rotting & corrosion
Direct to substrate printing
Moisture Resistant
Bendable
Custom Colors
Resists a wide range of chemicals, grease & dirt
Single or double face flexibility
Rollable
Triple wall laminate
Learn more
about our corrugated plastic!
Have Questions?
Our experts are here to discuss applications, product design, custom quotes and more.